Catch Reports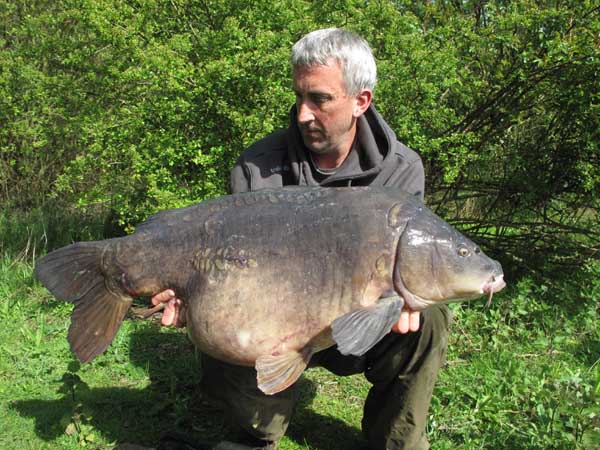 Rick's on fire!!!
Posted in
Catch Reports
on
25th May 2014
Top carp angler and 'Team Essential' member Rick Golder is having a great season so far and on his last 3 trips to 2 different venues, Rick has managed to bank a forty, three 30's and three 20's. The biggest fish weighed in at 45lb 12oz (see left) and came from a Berkshire syndicate venue. What a stunning fish it was too.

As usual, all Rick's fish have fallen victim to Shellfish B5 frozen boilies. Keep up the good work Rick, although we have a feeling it won't be long before we receive another impressive catch report!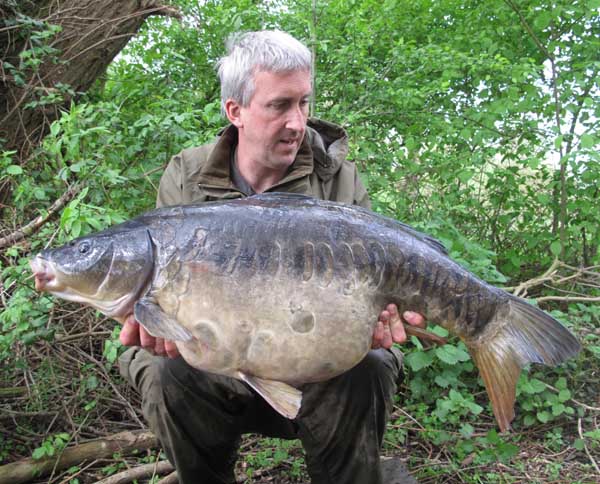 Backlead use
Back leads can be very advantageous in certain circumstances, particularly on venues that receive lots of pressure from anglers and you need to pin your line down to the lake bed. On such venues, any fish that bump into your lines, can often mean the kiss of death. To avoid this, it's best to pin your lines down. Yes, this can be acheived by using slack lines, but the big disadvantage there is that you will also lose vital bite indication. By dropping on a back lead, you can pin your lines down, yet still keep them semi-tight to register bites. They also minimise the chances of you catching your other lines whilst playing fish back to the bank.
The problem with most back leads however is that in the event of hooking a fish, they don't slide down the line very well, but we can assure you there's no chance of that happening with these!