Catch Reports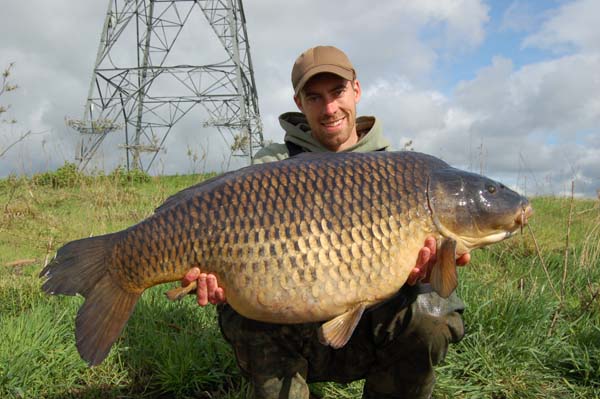 Jamie on a proper roll!
Posted in
Catch Reports
on
31st May 2014
Jamie Robb is currently on a tremendous run of big fish. He recently contacted us to order some Black Snail boilies and some White Snail pop-ups (awesome combination) to fish over the top. It was for a match he was fishing with his partner. Well they not only won the match by some distance, but in the process Jamie landed this superb 45lb 8oz common! (Left)

The following week Jamie went to Linch hill's Stoneacre venue and managed to bank a brace of thirties, topped by this magnificent 34lb 7oz fully scaled mirror (below). Once again, White Snail pop-ups over Black Snail boilies doing the damage.

But as if all that wasn't enough, Jamie has since returned to Stoney and banked a stunning 40lb 6oz monster known as Baby Choco! Pictures and report to follow. Well done Jamie, that's a proper roll you're on. keep 'em coming...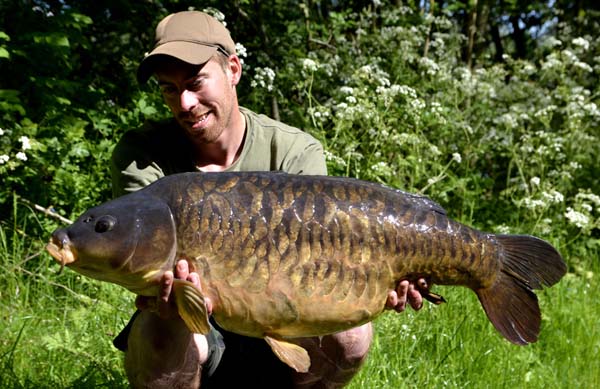 Nutritional Base Mixes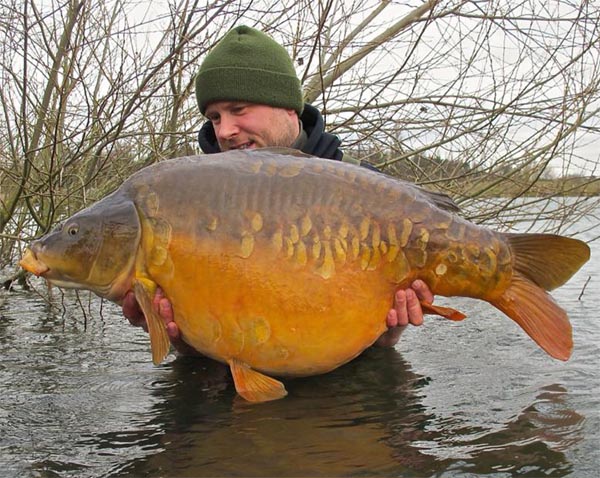 Rob Fielding knows the importance of using a high quality food bait and as soon as he switched over to using Essential Baits, it completely transformed his fishing.
It almost goes without saying just how important I believe a good quality nutritional base mix is when it comes to catching carp on a consistent basis. You've only got to look at the success of the B5, year after year, to understand that a good quality food source will completely out-fish baits with lower nutritional values.

One of the most important things to remember is that carp have the ability to search out and recognise food signals prior to consumption. In other words, a good quality food source will spell the word FOOD as it releases 'attractor signals' into the surrounding water.

Baits constructed with little or no food value are unable to do this, and once any added attractors have been dispersed into the surrounding water, there will be no more food signals coming from the bait. In short, a good quality food bait will continue to send messages of food long after other baits have stopped working, and will continue to prove more successful, both short term and long term.