Catch Reports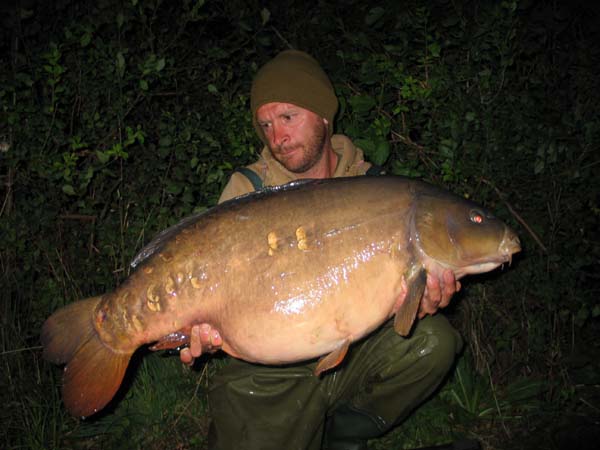 Fantastic season
Posted in
Catch Reports
on
18th September 2014
Another angler that has had an absolutely fantastic season on Essential Baits is Lee Carpenter. Lee decided to use the B5 to target a number of big fish, particularly a big mirror of 40lb+ he had targetted. Working hard at his fishing by doing overnighters between work, Lee soon managed to tally up an impressive amount of big fish, including some absolute stunners!

First up was a pristine looking linear that weighed 33lb 10oz and this was followed by a 31lb 10oz common. Keeping the bait going in, Lee's next fish resulted in a 30lb 4oz mirror and then a stonking great common of 38lb 10oz. After catching the big common, Lee left for work but not before introduced a further 4-kilo of B5 ready for the following day. He arrived for another 'overnighter' the following afternoon, but was awoken during the small hours by what he described as an 'epic battle', before slipping the net under a stunning 42lb 2oz mirror - his target fish!

Well done Lee, effort definitely equalled reward for you mate and massive congratulations from all the essential team. Top Bombing indeed!

Lee's parting comment to us was...."The B5 just never fails"...



Boilie Glugs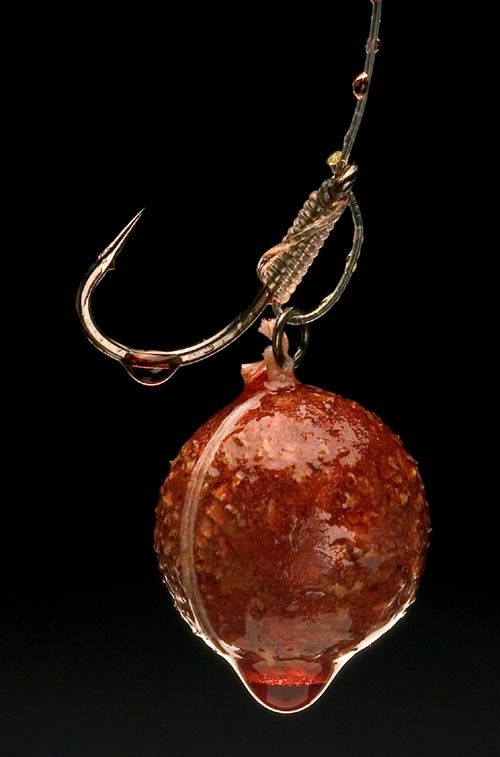 The use of boilie Dips/Glugs to increase attraction levels can be extremely effective, particularly on short sessions or for using single hook baits when you want to boost the food signals.

For 'glugging up' your baits, just pour approx 20ml of your chosen liquid into a 1kg bag of boilies and shake well to ensure even distribution. This can be done before placing them into the freezer or after they've been taken out. If applying the liquid after the boilies have been taken out, it's best to let them thaw out first before adding the liquid. It's also advisable to add the liquid to the boilies a few hours before you hit the bank, thus allowing a little time for the boilies to soak it up, although this isn't imperative.

For boosting your hook baits only, one useful ploy is to leave them permanently soaking within the solution and this will really 'kick out' the attraction. Bear in mind that pop-ups are likely to loose a little buoyancy if doing this for long periods. Alternatively you can just pour 10ml of the liquid solution into a jar of pop-ups and shake well. This will give them an extra boost without effecting buoyancy levels too much.