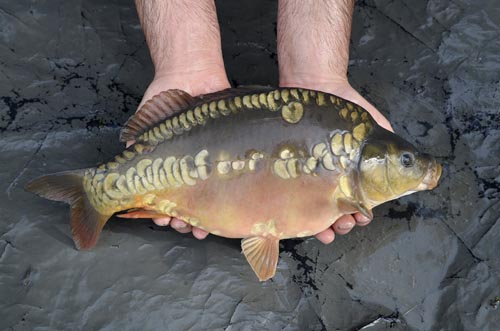 Exclusive carp for sale
Coming soon... A very small-scale fish farming business based in the heart of Somerset, offering syndicates, clubs and private lakes something very unique and highly exclusive. For the very first time in over 20 years of fishery management and fish breeding, this coming winter (2019/20), we will be offering a small number of our special carp to other fisheries. All fish will be fully health checked and the only stipulation we request is that the receiving venue is fully 'predator proofed'.
Our ethos here at Springwood Fishery has always been about creating a vibrant and special gene pool by mixing different strains of carp from some of the UK's most famous venues. The bloodlines of our carp contain genes from the likes of the legendary Black Mirror, as well as the famous Leney strain and a 'hint of dink' for good measure! Furthermore, collective strains from the likes of Frampton Court, Wellington Country Park, Stoneacres and Coate Water also form part of our unique gene pool. Every single fish shows characteristics of the above strains and nothing gives us greater pleasure than to ensure the bloodlines of these iconic carp are preserved for future generations.
We have now reached the point whereby we will have some fish surplus to our requirements. These will be mainly fish of between 4lb and 8lb at 3 summers old, but also a small number of bigger fish when we drain down the main lake this coming winter. We are of course not selling these carp on this website, but interested parties should contact Mike on the following email address for more information: mike@essentialbaits.co.uk
There are no products to list in this category.
Good quality food baits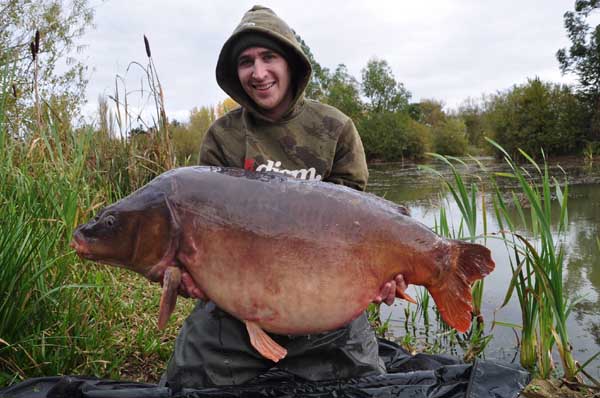 Ben Thompson with a stunning 47lb 5oz pb mirror caught on B5 freezer boilies when the fish seemed totally pre-occupied with naturals!
I can't begin to stress the importance of using a high quality food bait when it comes to catching carp on a regular basis. A bait formulated with nutritional ingredients will be sending out food signals long after the liquid attractors have been dispersed, this due to the fact that the ingredients themselves will be breaking down and sending out messages of food into the surrounding water.

Cheaper baits that have little or no nutritional value might sound more attractive on the pocket, but they will cost you dearly when it comes to producing the goods. Once any liquid attractors have dispersed, the bait will not be sending out any food signals at all, but further to this, will have no nutritional benefit whatsoever.

Carp, like all other fish, soon learn to recognise a food source and will continue to eat it again and again if it provides them with a sense of nutritional satisfaction. They have the ability to detect a nutritional food source prior to consumption (food signals coming from the bait) and after ingestion. With this in mind, we have developed what we believe to be the highest quality range of nutritional food baits available, and the success of the B5 alone has certainly gone some way to proving this.