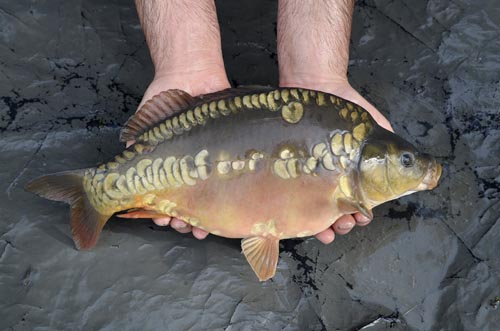 Exclusive carp for sale
Coming soon... A very small-scale fish farming business based in the heart of Somerset, offering syndicates, clubs and private lakes something very unique and highly exclusive. For the very first time in over 20 years of fishery management and fish breeding, this coming winter (2019/20), we will be offering a small number of our special carp to other fisheries. All fish will be fully health checked and the only stipulation we request is that the receiving venue is fully 'predator proofed'.
Our ethos here at Springwood Fishery has always been about creating a vibrant and special gene pool by mixing different strains of carp from some of the UK's most famous venues. The bloodlines of our carp contain genes from the likes of the legendary Black Mirror, as well as the famous Leney strain and a 'hint of dink' for good measure! Furthermore, collective strains from the likes of Frampton Court, Wellington Country Park, Stoneacres and Coate Water also form part of our unique gene pool. Every single fish shows characteristics of the above strains and nothing gives us greater pleasure than to ensure the bloodlines of these iconic carp are preserved for future generations.
We have now reached the point whereby we will have some fish surplus to our requirements. These will be mainly fish of between 4lb and 8lb at 3 summers old, but also a small number of bigger fish when we drain down the main lake this coming winter. We are of course not selling these carp on this website, but interested parties should contact Mike on the following email address for more information: mike@essentialbaits.co.uk
There are no products to list in this category.
Shelf life boilie advantages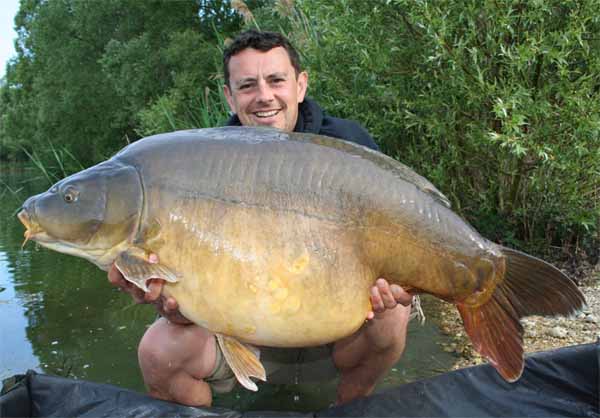 Our Essential resident 'Globetrotter' Merv Pennell with one of his many big carp caught on our range of Shelf life boilies. Merv, amongst so many other anglers, openly admits that our shelf life range offer a massive edge over 'standard' shelf life boilies and would not use anything else.
Of course the big advantage about the use of shelf life boilies can be summed up in just one word – convenience! And this is the key word you need to bear in mind. Good quality freezer baits are fantastic for that long term baiting campaign, yet can be problematic for extended UK sessions and of course when fishing on the continent.

So would we recommend substituting freezer baits with shelf life boilies for long term bait application? In short, no we wouldn't! Simply because this will not offer any advantages at all, however, we can honestly say that for those trips outside the UK or even those extended sessions within the UK where it would be difficult to keep freezer baits fresh, this highly successfull range of shelf life boilies tick all the boxes - and more!

So many anglers strongly believe these are the best quality shelf life boilie available ANYWHERE in the world! Confidence and convenience, such key words for success.
Top Tips
1) Avoid cheap and cheerful shelf life boilies like the plague. I can think of few things worse to ruin your chances of success than poor quality boilies that have been 'over-flavoured' to mask preservative odours!
2) If the manufacturer states there are no preservatives in them, ask him to tell the truth!
3) Beware of semi-soft shelf life boilies. These are likely to be overloaded with preservatives. We tend to rely on reduced moisture levels, which in turn creates a 'tougher' bait, but with far less preservative.