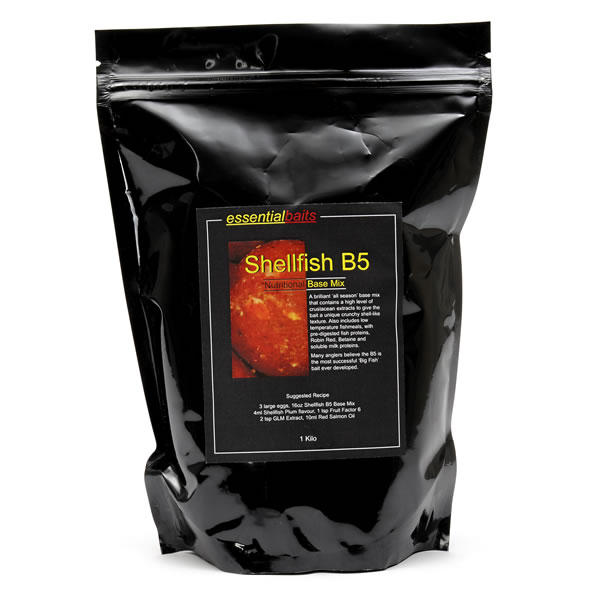 Base Mixes
The full range of Essential base mixes have been developed with quality, attraction and nutrition foremost in mind. We can proudly say that without any reservations, these are the best 'food baits' currently available.
The advantages of a well balanced nutritional food bait have been proven time and time again, and of course, carp have grown big due to their ability to recognise a good food source. They live within an environemnt that surrounds them with natural food, and it stands to reason that if we offer them a food that competes favourably against their natural food availability, the better your results will be.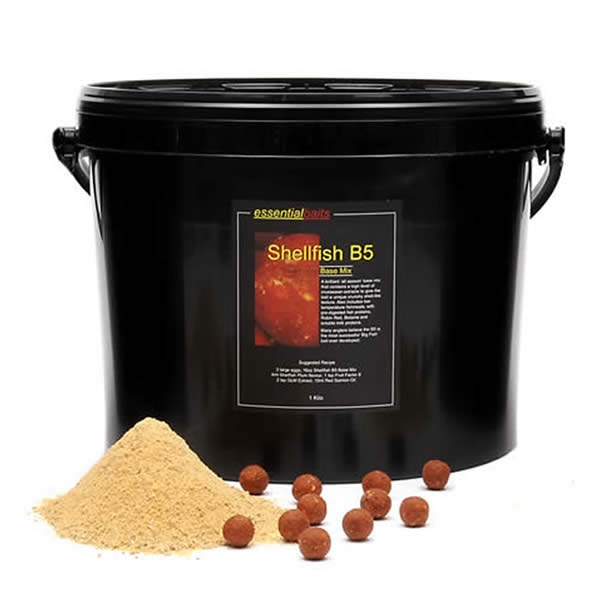 Shellfish B5 Base Mix
An extremely high quality long-term food source that needs little introduction. It has been literally taking apart some of the most difficult waters...
View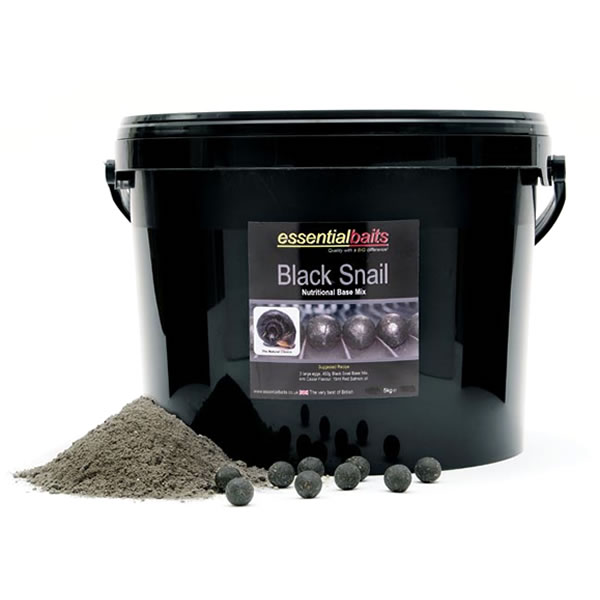 Black Snail Base Mix
The Black Snail is the latest blockbuster bait from the Essential stable and as you would expect, it screams high quality and if you're looking...
View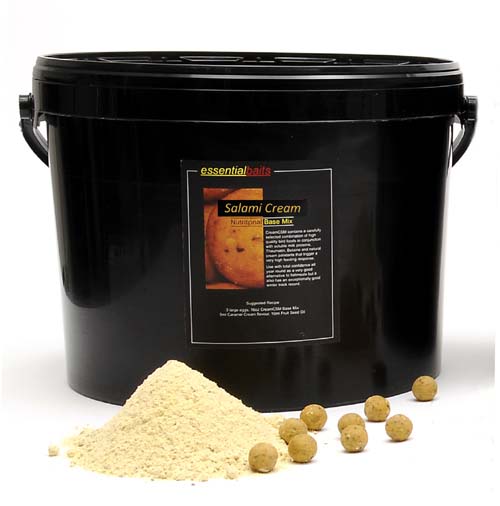 Salami Cream Base Mix
A fantastic all-season bait and an excellent alternative to fishmeals. We also believe this is the best cold-water bait ever developed, in fact, the...
View
Nutritional Base Mixes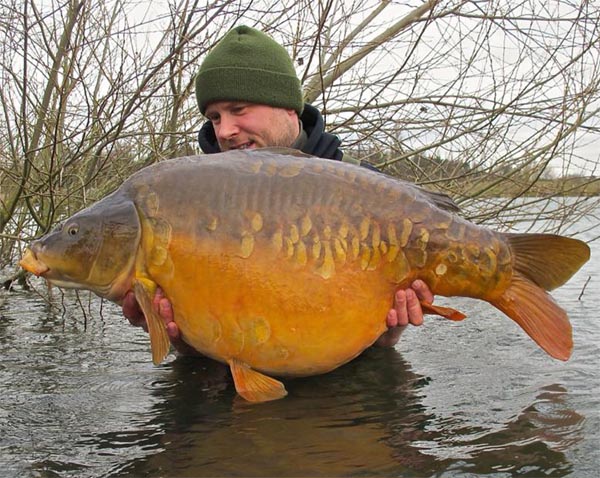 Rob Fielding knows the importance of using a high quality food bait and as soon as he switched over to using Essential Baits, it completely transformed his fishing.
It almost goes without saying just how important I believe a good quality nutritional base mix is when it comes to catching carp on a consistent basis. You've only got to look at the success of the B5, year after year, to understand that a good quality food source will completely out-fish baits with lower nutritional values.

One of the most important things to remember is that carp have the ability to search out and recognise food signals prior to consumption. In other words, a good quality food source will spell the word FOOD as it releases 'attractor signals' into the surrounding water.

Baits constructed with little or no food value are unable to do this, and once any added attractors have been dispersed into the surrounding water, there will be no more food signals coming from the bait. In short, a good quality food bait will continue to send messages of food long after other baits have stopped working, and will continue to prove more successful, both short term and long term.