Liquid Flavours
The following range of liquid flavours have been exclusively blended by Essential Products using a combination of natural and nature identical flavour compounds.
Further to this, the flavour base has been formulated to remain stable at high temperatures, therefore, unlike many other flavours, these will not 'boil out' during the bait making (boiling) stages.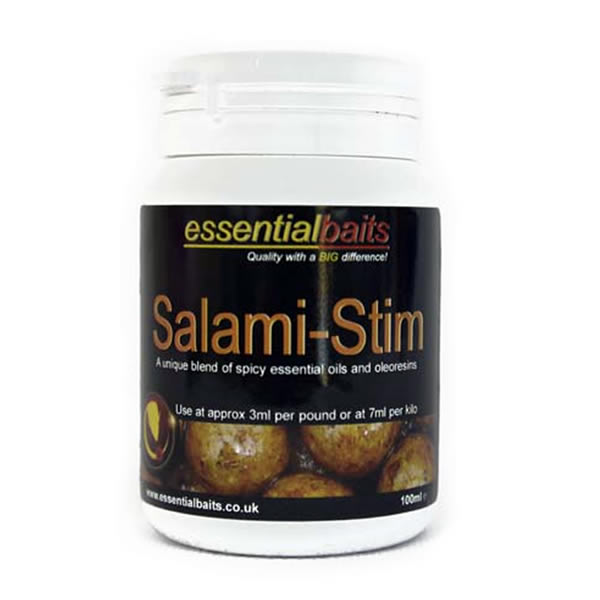 Salami-Stim Concentrate
This outstanding concentrate is the one so many customers have been waiting for. We produced it many years ago and it literally blew waters apart...
View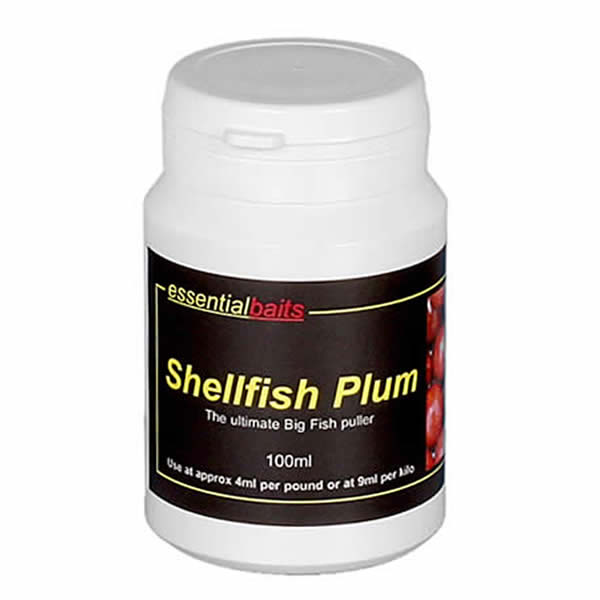 Shellfish Plum
A very subtle combination of two extremely good flavour compounds blended together to create a very synergistic flavour link. Works brilliantly in...
View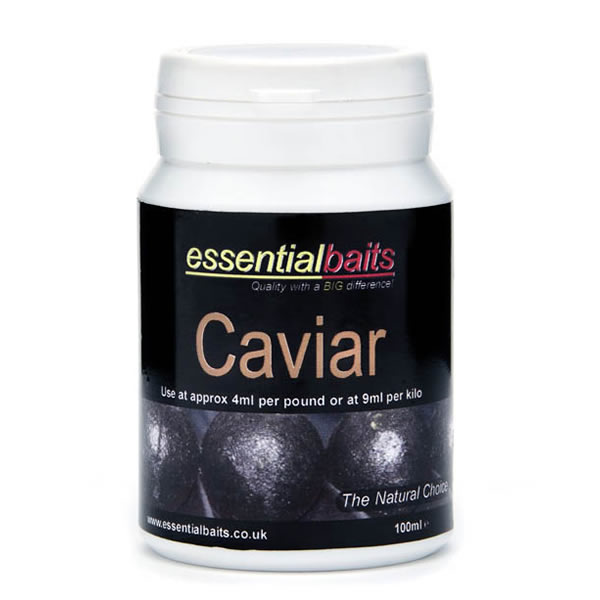 Caviar
Caviar is one of the all time classic carp flavours but this particular 'Nature Identical' liquid is in a league of its own! It particularly...
View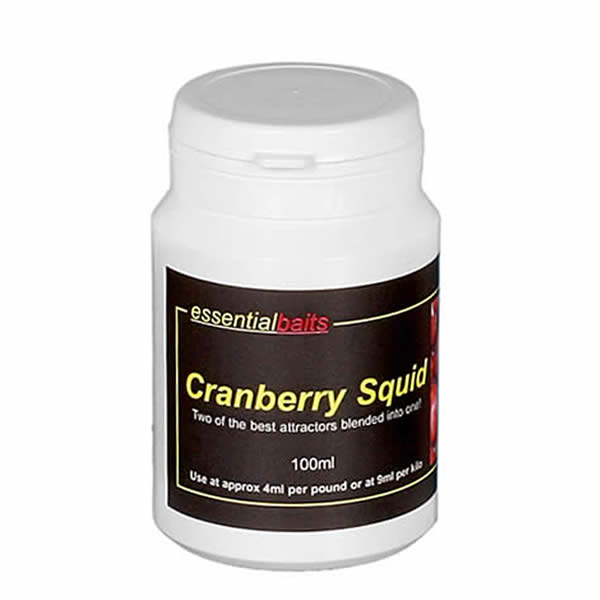 Cranberry Squid
Another extremely good flavour link that incorporates marine and fruit compounds blended together to create a very unique aromatic profile. It is a...
View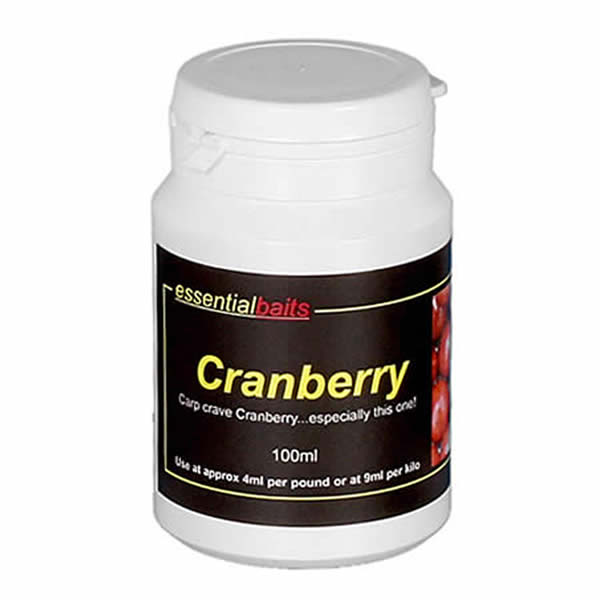 Cranberry
The best and most attractive Cranberry flavour we have ever seen and one that works very well in fishmeal or birdfood type recipes. It also works...
View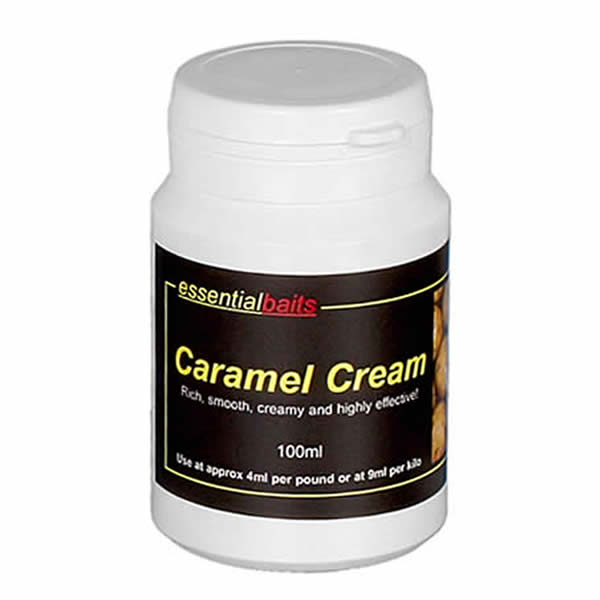 Caramel Cream
A rich, smooth creamy caramel flavour that works very well in birdfood type recipes with milk protein backgrounds. The Caramel Cream certainly...
View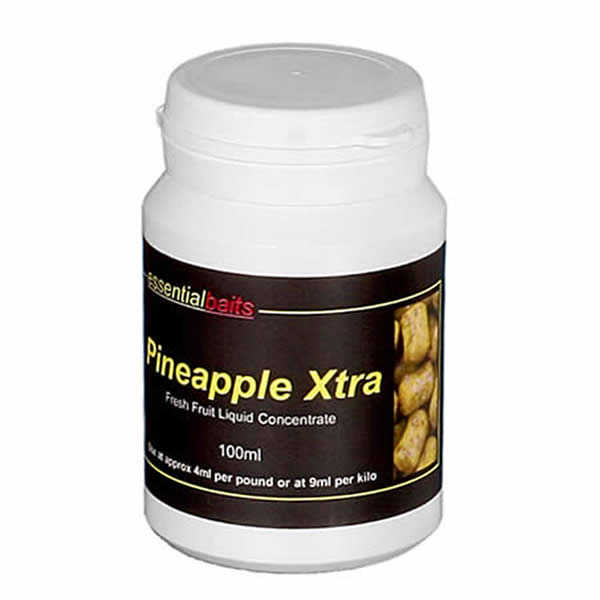 Pineapple Xtra
This is the latest addition to the Essential flavour range and we can promise you that you won't find a better or more effective Pineapple...
View
Liquid Flavours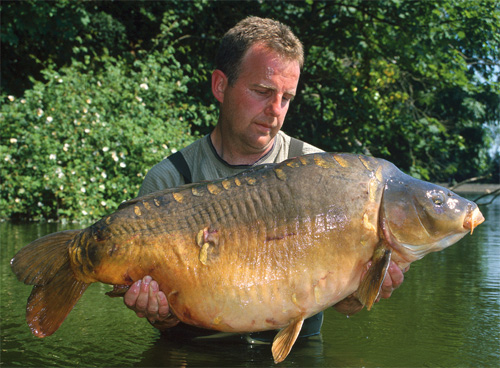 A cracking forty-plus caught from a pressured venue on the B5 with Shellfish Plum flavour. Bait choice was a key factor to a very succesful campaign on this venue.
Liquid flavours play an important roll within the creation of a successful long term bait recipe for a number of reasons. They will not only help to give the finished bait it's own unique taste profile, but also give it a distinctive 'label' that the carp will come to recognise through association. In other words, you will be educating them to eat the bait and recognise the 'taste' and 'smell' over a period of time.
Be careful not to get flavours confused with attractors though, because in terms of nutritional value, unlike liquid foods, they have little or no food value, however, for the reasons outlined above, they are a very important addition to any successful recipe.