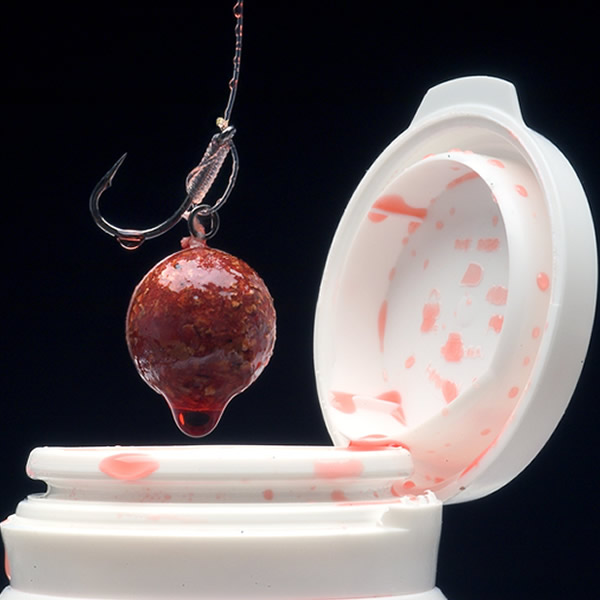 Boilie Dips/Glugs
Over the years we have developed a dedicated range of complex liquids to match our range of Boilies and Pop-ups.
They contain the same liquid attractors found within each corresponding boilie and have been blended on to a nutritional food based liquid. These are an absolute must for boosting attraction levels.
New for 2015 = Salami-Stim Boilie Glug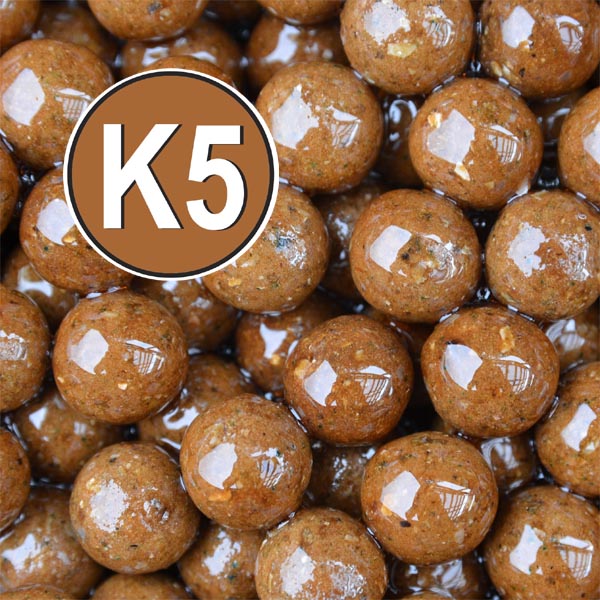 K5 Boilie Glug
A viscous liquid developed exclusively for Essential Baits to match our range of K5 boilies and associated products. The liquid contains our...
View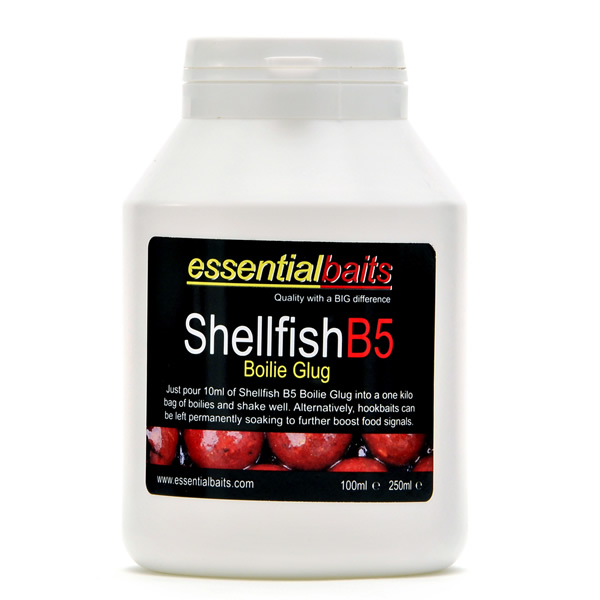 Shellfish B5 Boilie Glug
A natural based liquid food compound that stimulates a feeding response and contains the same attractors found within our Shellfish B5 Boilies,...
View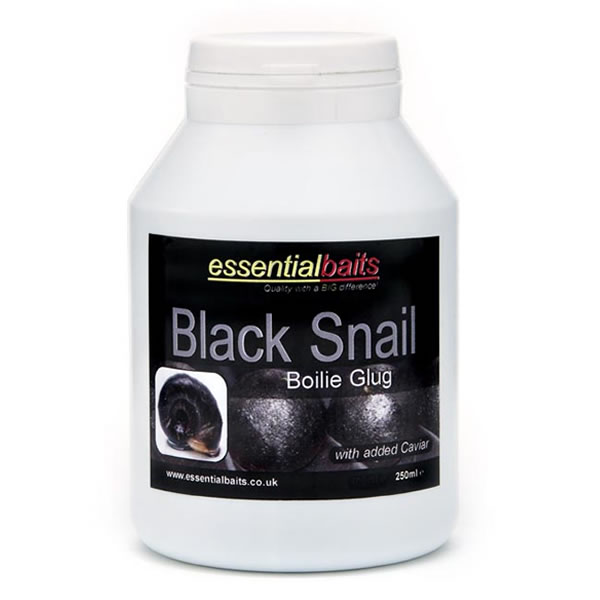 Black Snail Boilie Glug
A thick dark liquid that contains all the natural additives and attractors found within our incredible Black Snail boilies, Pop-ups and...
View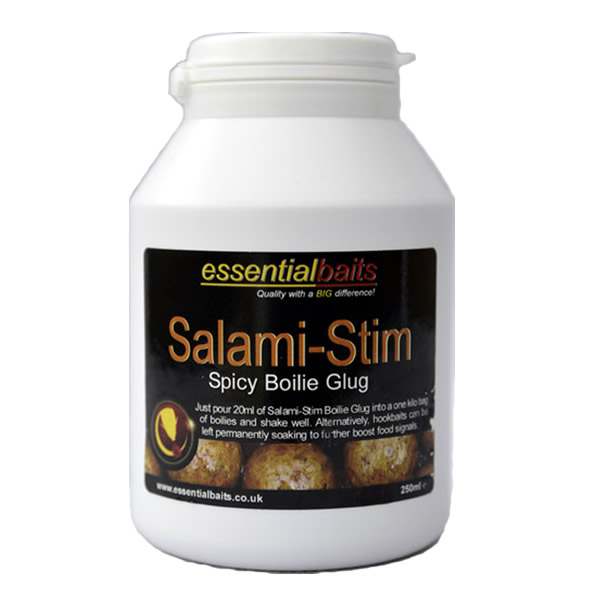 Salami-Stim Boilie Glug
This unique and exclusive liquid perfectly matches up with our range of B5 Salami and Salami Cream boilies and includes a unique combination of...
View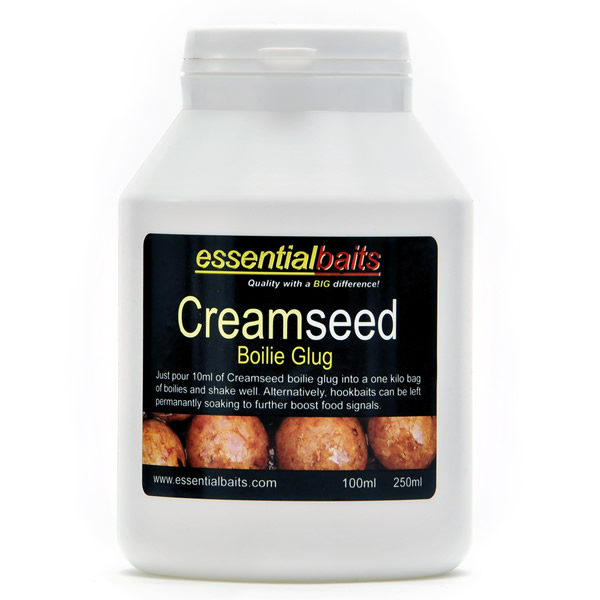 Creamseed Boilie Glug
A highly attractive amino based liquid that contains the same attractors found within our popular Cream-CSM Boilies and Pop-ups, including elevated...
View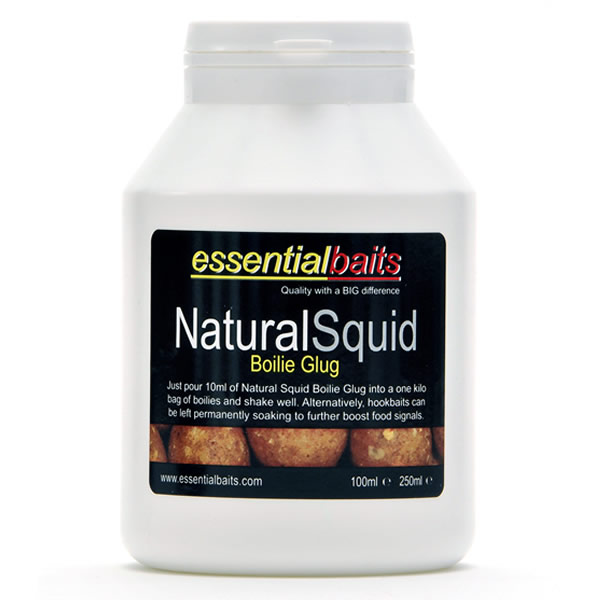 Natural Squid Boilie Glug
This highly attractive liquid food contains a combination of natural attractors including Betaine, Thaumatin and nature identical squid flavourings....
View
Boilie Glugs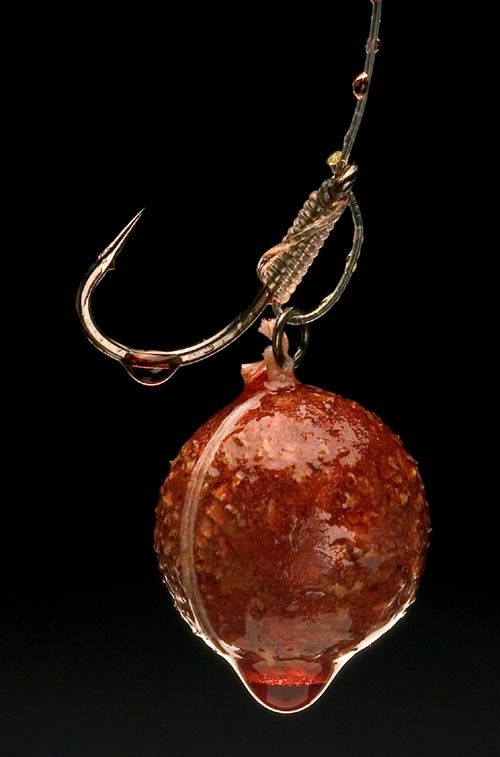 The use of boilie Dips/Glugs to increase attraction levels can be extremely effective, particularly on short sessions or for using single hook baits when you want to boost the food signals.

For 'glugging up' your baits, just pour approx 20ml of your chosen liquid into a 1kg bag of boilies and shake well to ensure even distribution. This can be done before placing them into the freezer or after they've been taken out. If applying the liquid after the boilies have been taken out, it's best to let them thaw out first before adding the liquid. It's also advisable to add the liquid to the boilies a few hours before you hit the bank, thus allowing a little time for the boilies to soak it up, although this isn't imperative.

For boosting your hook baits only, one useful ploy is to leave them permanently soaking within the solution and this will really 'kick out' the attraction. Bear in mind that pop-ups are likely to loose a little buoyancy if doing this for long periods. Alternatively you can just pour 10ml of the liquid solution into a jar of pop-ups and shake well. This will give them an extra boost without effecting buoyancy levels too much.